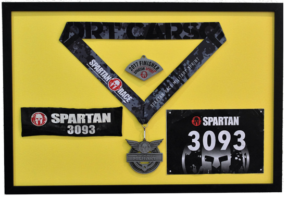 We understand the importance of  protecting personal items  you love and want to display.  We only use the finest quality framing materials to guarantee that your valuable mementos will remain safe when you display them.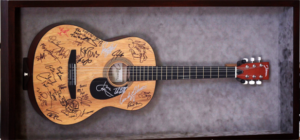 Let us personally assist you  to create eye catching designs for your valued mementos. We can frame a variety of  items including  clothing, instruments, badges, awards, and sports memorabilia.  > See our Custom Designs
We can accentuate all art work while complimenting your Interior decorating style — from Contemporary, Western,  and impressionistic — or even your own eclectic decor.